Brayden - Next Step Dandenong
Hi my name is Brayden and I have been doing the Hand Brake Turn course,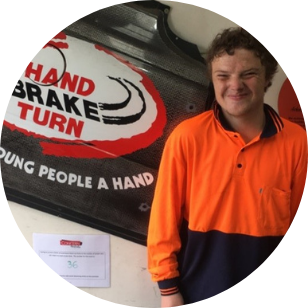 I absolutely love it.
We get to work on cars and engines. we get to work on the suspension, and pull apart, and change tyres as well. My favourite part of the course was getting my hands dirty.
Our teacher's name was Phil and he was awesome!